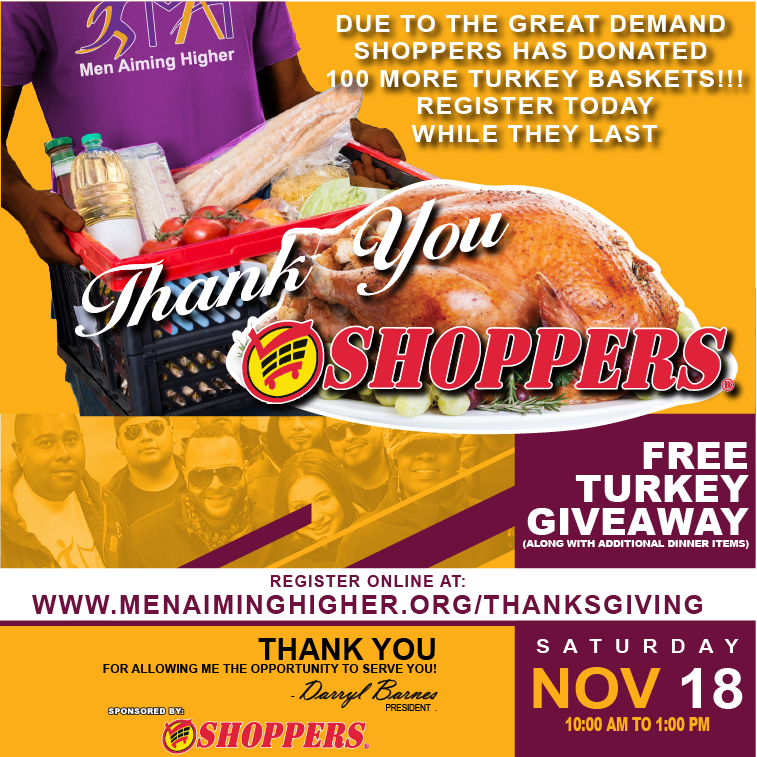 Thank you Shoppers – More Turkey Baskets available Register now before they're gone
Due to the great demand, Shoppers has donated an additional 100 Turkey baskets. Everyone who was on the waiting list prior to November 7th is now registered!
There are additional slots available, so please register or share with a friend or someone in the community who could use this great Thanksgiving outreach.
Sincerely,