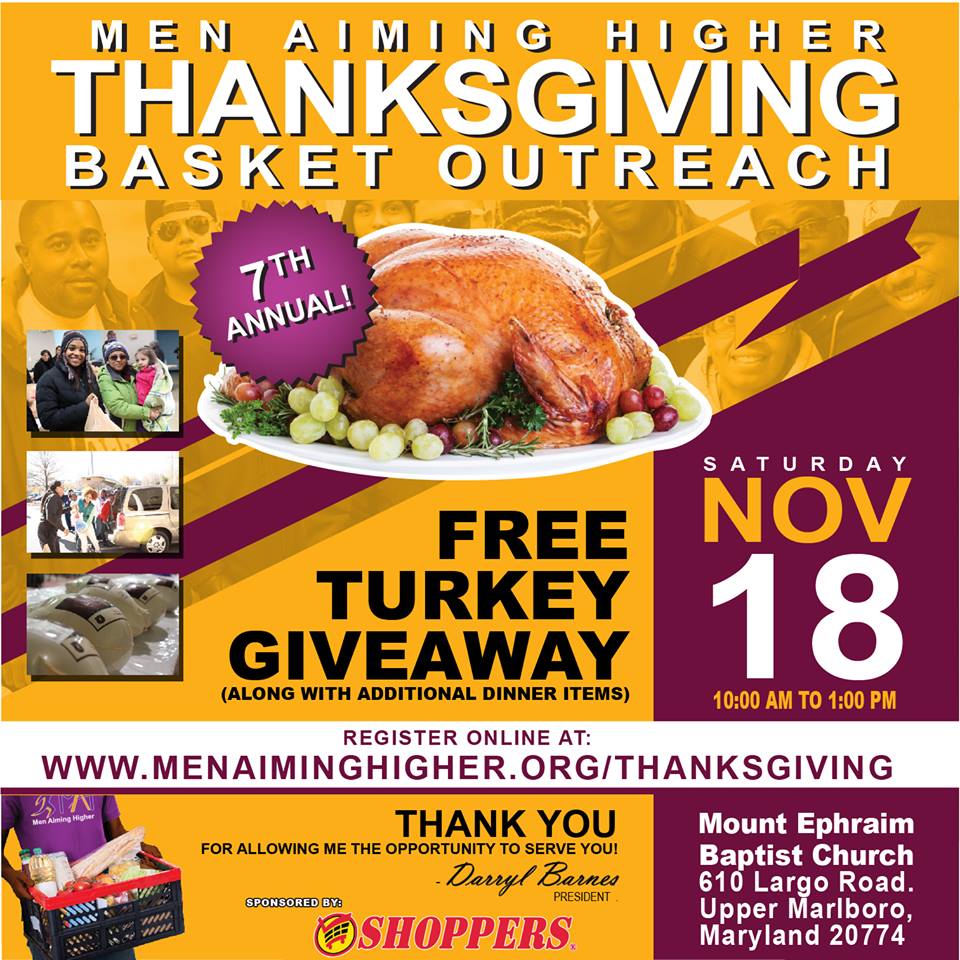 Registration is open for the 2017 Men Aiming Higher Thanksgiving Outreach
Registration is now open for our 7th Annual Thanksgiving Basket Outreach!
It will be held the November 18th (the Saturday before Thanksgiving) at:
Mount Ephraim Baptist Church
610 Largo Road.
Upper Marlboro,
Maryland 20774
Visit http://MenAimingHigher.org/Thanksgiving to register before all the free turkeys are gone.
As always, we want to thank our partner and sponsor Shoppers Food & Pharmacy for their generous contributions to this great event.